ENGLISH LANGUAGE COURSES IN TEXAS
A COMPLETE GUIDE AND LIST OF THE BEST ENGLISH PROGRAMS FOR INTERNATIONAL STUDENTS IN THE STATE OF TEXAS IN 2023

Texas is one of the top destinations for learning and studying English as a second language (ESL). The state of Texas has several English language schools, institutes, and prestigious universities that offer English classes.
Texas stands out for studying English over other states in The United States, mainly because of the great universities and schools you can find there; overall low living costs; for being a cosmopolitan state; its many tourist attractions including canyons, beaches, rivers, and national parks; as well as its great location close to other fantastic states such as Colorado, New Mexico, Oklahoma, and Louisiana.
The state of Texas has English programs for all ages and budgets. We suggest that you read this page and click on each language school you think is a good option. All universities and language institutes listed here offer English programs that allow you to apply for a student visa. Most of the programs are also available for citizens and residents in full-time or part-time options.
The most common programs are "General English" or "Academic English Programs", which allow you to improve your English level for academic or professional purposes.
Common questions
Where to study English in Texas?
What is the best English language course in Texas?
What is the best city in Texas to study English?
Cheap and good English courses in Texas?
You will find the answer to these questions on this website and a complete list of English language schools available for international students and residents. Click on the specific language school or university to get more information. You will find more details about the programs on those pages, helpful resources, and tips as housing, reviews, comments, and testimonials. As a leading world agency in ViveCampus, we can guide you in all the steps to study English in Texas, USA.
1. Best places to learn English in
Texas

, USA

English courses as a second language in top universities and institutions
Texas stands out for studying English over other states, mainly because of the great universities and schools you can find there; overall low living costs; for being a cosmopolitan state; its many tourist attractions including canyons, beaches, rivers, and national parks; as well as its great location close to other fantastic states such as Colorado, New Mexico, Oklahoma, and Louisiana.
The main cities in Texas are:
Amarillo
Austin
San Antonio
Dallas
Houston
Fort Worth
Arlington
El Paso
Denton
Brownsville
Corpus Christi
Galveston
Laredo
Lubbock
Midland
Odessa
S. Padre Island
Waco
List of English Language Schools in Texas:
Austin, Texas, USA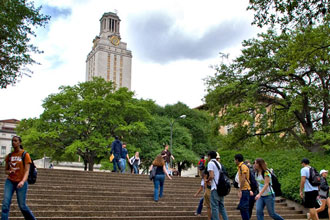 THE UNIVERSITY OF TEXAS
UT ELC
Denton, Texas, USA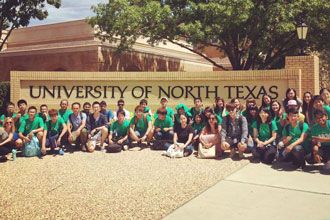 UNIVERSITY OF NORTH TEXAS
UNT
Houston, Texas, USA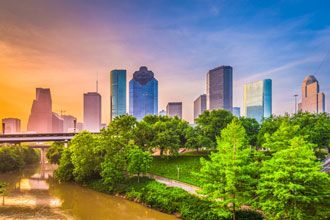 ELS HOUSTON
ELS
2.
TOP SEVEN REASONS

TO STUDY ENGLISH IN TEXAS

One of the best destination for international students in the USA
CHOOSE TO STUDY ENGLISH IN ONE OF THE DIFFERENT GREAT INSTITUTIONS AVAILABLE
In Texas you can study in renowned English centers and enroll on outstanding English programs, so you can enhance your English language proficiency.
ENGLISH SCHOOLS HAVE LOTS OF FACILITIES AND SERVICES
English institutions offer on-campus sport facilities, gyms, libraries, computer labs, extracurricular events, etc.
LEARN IN AN INCREDIBLE AND FRIENDLY ENVIRONMENT FOR NETWORKING AND MAKING FRIENDS
The state of Texas has friendship as a motto, due to its kindness and friendly western culture. Therefore, you will find a great environment to meet other people, spend time with other international students, interact with native speakers, develop networking relationships.
FIND LOTS OF ACTIVITIES TO CONTINUE IMPROVING YOUR ENGLISH
Texas offers a wide array of fun activities you can do to continue honing your English language skills outside the classroom, while having lots of fun.
TEXAS IT'S A COSMOPOLITAN STATE FOR ALL BUDGETS
Texas is characterized by its high-quality education, affordable living costs, and for being a cosmopolitan state with an important Mexican heritage.
YOU'LL FIND A WIDE VARIETY OF WEATHER AROUND TEXAS
Texas in comparison with other American states has a good weather all year round. Although the usual picture is that Texas' weather is very hot, due to its location, this state has all types of weather, from the cold winter in North Texas, to the mild weather of the Gulf Coast.
GREAT TOURIST ATTRACTIONS AND FUN ACTIVITIES TO DO
Texas' natural attractions such as rivers, canyons, beaches and national parks are famous, so you can also expect to have lots of fun outdoors and awesome tourist attractions. The state is also famous for having several professional sports teams in major leagues, such as the NFL, MLB, NBA and NHL.
3. Trends in
2023
In 2023, international students are looking for the following English language courses:
The United States of America, known for its diverse culture, world-renowned educational institutions, and lively cities, has long been a preferred destination for international students aspiring to study English as a second language (ESL) in 2023. With multiple institutions to choose from, such as private language schools or prestigious universities offering ESL programs, the US offers unparalleled opportunities for students seeking to enhance their English language skills and immerse themselves in a unique and exciting environment.
The trend of experiential learning is on the rise, where schools are integrating real-life experiences into their ESL programs. By participating in local events, interacting with native speakers, and engaging in activities that mirror everyday life, students have the chance to practice their language skills in a natural setting. This hands-on approach not only improves language proficiency but also helps students gain a deeper understanding of American culture and customs.
Another trend in the US ESL sector is the increasing focus on technology-driven learning. Schools are incorporating online platforms, interactive language apps, and digital resources into their curricula. These tools provide students with a flexible and engaging learning experience, allowing them to practice their English skills at their own pace, receive instant feedback, and access resources from anywhere. This trend is particularly beneficial for those who wish to continue their language studies after returning to their home countries.
One significant advantage of studying ESL in the US is the diverse range of institutions available. Whether you're interested in attending a private language school that focuses solely on ESL or enrolling in a prestigious university that offers ESL programs as part of a broader curriculum, the US has options to fit every need and preference. These institutions often provide additional support services, such as orientation sessions, academic counseling, and extracurricular activities, ensuring a positive and successful ESL learning experience.
The US also offers a wide variety of settings for ESL study, from bustling urban centers like New York and Los Angeles to picturesque college towns and quieter suburban areas. Students can choose a location that suits their preferences and immerse themselves in the American way of life. The exposure to different accents, regional expressions, and cultural nuances further enriches the language-learning experience.
In conclusion, the United States is an excellent destination for studying English as a second language in 2023. With its diverse range of institutions, innovative learning approaches, and vibrant settings, the US provides an enriching and immersive experience for international students. By studying and living in the US, students can not only improve their English skills but also gain valuable insights into American culture, broaden their horizons, and create lifelong memories.
4.
Requirements

to take an English Course in Texas, USA

Some programs can have their own special requirements
Visa requirements
For students wishing to take an intensive English program (more than 18 hours a week), it is mandatory to obtain the F-1 student visa, for which the student has to apply by presenting the I-20 Form, which the English center will send, along with the admission letter. For students who want to take a part-time program (less than 18 hours a week), they can enroll with a tourist visa or with an ESTA permit, if your country has such agreement with the USA. You can learn more about the Visa Waiver Program (VWP) by visiting this website: https://travel.state.gov/content/travel/en/us-visas/.
Age Requirements
It depends on the English center the minimum age you must have by the time you start your course, but it is usually between 16 and 18 years old. However, there is no maximum age, so no matter your age, you can always begin learning a new language. Younger students can also look for special courses designed especially for them, such as winter or summer camps.
Proof of Sufficient Funds
The students who want to apply for an F-1 student visa need to prove that they possess the necessary funds to cover the English institution fee and their living expenses. How much they need to prove they have depends on the English institution and program they select. This amount of money must be in the student's bank account or on an account that belongs to its sponsor, who could be a relative or an employer.
Minimum English Language Level
Even when the English center does not require a minimum level of English fluency, it is recommended to have an essential knowledge of the English language, due to the fact that the student will arrive in a state where English is the main language, even if there are Spanish-speaking communities. Moreover, some programs may require a minimum English level to enroll on the course, and in that case, the student has to prove its English fluency with a proficiency test score, such as TOEFL or IETLS.
5.
Prices, dates and costs

of English courses in Texas 2023 - 2024

Explanation about main costs
The start dates and the main prices will vary depending on the English language center and the ESL program you choose.
Certain extra items on the final course fee could be included by some English institutions. A few examples are accommodation costs, on-campus facilities access, health insurance, university/school ID, extracurricular events, etc.
An English abroad program in Texas implicates set costs. The information in the following list is only estimative, and the final fee will vary depending on the English institution and location you select. Nevertheless, this list can be used to guide you when calculating the amount of money, you are going to need to study English abroad in the state of Texas.
Main costs to consider if you want to study in Texas, USA
ENGLISH PROGRAM
This particular cost can change, and its variation will depend on the English institution and the ESL program you select to study in Texas.
HEALTH INSURANCE
Some English centers offer health insurance in their final program fee, although others suggest health services providers. Have in mind that all F-1 students in the U.S. must have health insurance.
BOOKS
Depending on the English center and course you enroll on, there will be some variation on the cost of books and supplies you may need.
HOUSING
Some English institutions have on and off-campus dormitories, in which average prices begin at $900 USD per course session; homestay accommodation off campus, where you can live with an American family, with average prices beginning at $1,050 USD and an average commuting time between 30 to 60 minutes; and finally, private apartments, with average prices starting at $900 USD per month for a one-bedroom apartment. Still, you must consider that the prices will vary depending on where in Texas you will be staying.
FOOD
There could be meal plans included in the final fee of some homestay and residence options, with plans consisting of basic and elaborated options, such as kosher, vegan, gluten free, etc. Consider the price and service this will vary depending to the housing and the meal plan you choose. Finally, you can also opt to cook at home if you have access to kitchen appliances.
VISA
The cost of the F-1 student visa is $160 USD, and the I-901 SEVIS fee is $350 USD. These costs are mandatory for anyone enrolling on an intensive program (18 or more hours a week).
TRANSPORTATION
This cost will only depend on the distance between your accommodation and the English center. If you want to save time and money, it is recommended that you live the closest possible from the English institute as you possible can. That way you can walk, ride a bike or go by public transport.
FLIGHT TICKETS
The air ticket price will vary depending on where you are leaving from, the season of the year in which you are going to fly, the airline and flight class fly in, as well as where in Texas you are headed to. The most expensive prices are usually before Christmas and after New Year. In between you can find offers.
6. Who study English in Texas, USA?
Students come from all over the world to learn English in Texas
Students who travel to study an English as a Second Language program in Texas come from all parts of the world, usually looking for the opportunity to improve their academic or professional career and add qualifications to their CVs. In general, these students have already enrolled on English courses before, but did not use English in their everyday life, which made the whole learning progress very difficult and tedious.
Young Students
These students are still in high school or college, and they mostly enroll on English courses in Texas during the winter or summer recess. These students want to enhance their English abilities and fluency for leisure or an academic purpose.
Young Professionals
These students have recently completed a graduate or undergraduate degree and do not have job experience or have only worked for a few years in their area of expertise. They wish to improve their English proficiency in Texas to qualify for better job positions or to enroll on a postgraduate program in another country.
Senior Professionals
These students have both several years of higher-education studies and a vast work experience, and frequently hold senior positions in the workplace. However, they have come to terms with the fact that their English proficiency is not enough to perform well in a working environment with professional from other parts of the world, so they choose to study in Texas.
Residents
These students are permanent or temporal American citizens living in Texas. They are often accompanying those who have being transferred to work abroad or are currently studying a postgraduate or certificate program. In comparison with the other type of students, these are looking to enhance their English language level to be able to communicate in everyday situations in the USA.
7. Photos about studying English in
Texas

, USA

Look some of the photos of the ESL programs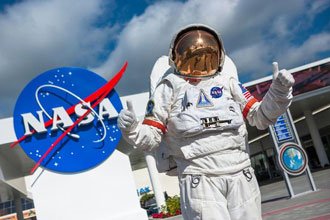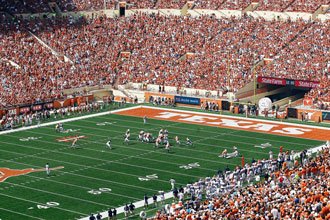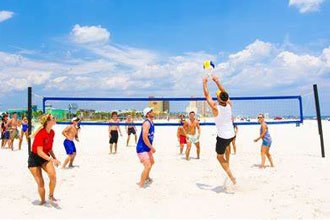 8. Videos about studying English in
Texas

, USA

Click to watch the videos
9. Information about
Texas, USA
The State of Texas, also known as the Lone Star State, is the second largest state in the USA. It Is located in the south and its capital is the city of Austin. It is estimated that more than 28.7 million of people live in this state, making it the second most populous state in the country. Moreover, this city has 3 major types of climate: continental, mountain and subtropical.
In terms of history, a commonly known fact is that Texas was originally a Mexican state, with the first European settlement being the city San Antonio, funded by Spanish missionaries in 1718. However, up until the Mexican and American Wars of Independence, this state was not very populated, but the number of people began to rise once the Mexican government allowed for American people to settle in the state. This fact led to a direct increase in the number of American people living there, in contrast to a diminishing Mexican population, which led to frictions with the Mexican government, and in turn sparked the 'Texas Revolution', turning the state into an independent nation in 1836. It later became an American state in 1845, after looking for protection against Mexican troops. This later escalated into the Mexican-American War and resulted in the official annexation of several Mexican territories, including Texas and California.
Some of the things Texas is famous for are its country music, for being the world's top oil producer and America's top agriculture producer. Although most may think Texas is just a massive desert, the fact is that only 10% of all the state soil is desert.
Another thing Texas is famous for is its cuisine, which includes delicious dishes part of the traditional Tex-Mex style, such as its official state dish, Chili. You can also eat Frito pie, King Ranch chicken, tortilla soup, nachos, enchiladas, quesadillas, chimichangas, and much more. In addition, you can try southern style American cuisine, such as sweet tea, chicken fried steak and the famous corn dogs.
Some of the most importante cities in Texas are Dallas, Fort Worth, Houston, Austin, San Antonio, El Paso, Corpus Christi, among others.
Some popular tourist attractions that you can enjoy in the State of Texas are:
Big Bend National Park
Dallas World Aquarium
Galveston's Beaches & Strand Historic District
Houston Zoo
Johnson Space Center and Mission Control
Natural Bridge Caverns
Padre Island National Seashore
Palo Duro Canyon
San Antonio Zoo
San Antonio's River Walk
The Alamo
10. Frequently Asked Questions about studying English in
Texas
Can I travel only with an ESTA permit and enroll on a full-time intensive program if my country has an agreement with the U.S.?
The students who want to enroll on a full-time intensive program (18+ hours a week) must apply for a F-1 student visa. You can travel with an ESTA permit or tourist visa only, if you want to study a part-time program (less than 18 hours a week).
Which are the different steps of the application process for the F-1 student visa to study an English program in Texas?
Please check with us what type of visa you need to take the program you are interested in.

All full-time programs in the U.S. require a F-1 student Visa. With an F-1 visa, you can extend your stay in the United States as long as you continue studying.
Part-time programs (less than 18 hours a week) can be taken with a tourist visa or visa waiver ESTA. With a tourist visa, you can only stay in the U.S. the duration your tourist visa allows, since your main purpose in the U.S. should be tourism.

If you need an F-1 student visa, please apply as soon as you receive your acceptance documents (I-20 form) from the English school. In some countries it can take several weeks to obtain a visa interview at the U.S. embassy.

You must confirm these steps on the website of the U.S. embassy in your country. You can look for your nearest U.S. embassy here: https://www.usembassy.gov/
Is there an age limit to enroll on ESL courses in Texas?
Depending on the English institution, the age limit will change, often being between 16 and 18 years old, since these programs are aimed at adult students, and therefore, there is no maximum age.
Where can I study English courses in Texas?
You can browse all the different institutions that offer English programs in Texas above on this same website.
Which is the best city to study English in Texas?
There's no correct answer for this question, since all cities in Texas are different one from another. This is why we recommend you to look for the city where you feel the most comfortable, considering your budget and your needs. Check the different cities where you can study on this website.
Which is the best university or English center to enroll on an ESL course?
You can find more about all English institutions on this same website, to choose the one that best fits your needs and goals.
Can I apply for a scholarship if I enroll on an ESL program?
Universities do not offer scholarship for students of ESL programs, but some institutions offer special rates for international students.
Can I work and study at the same time while I am taking an ESL program?
A student who has the F-1 student visa is allowed to work only on campus, and 20 hours at most per week. However, universities often reserve these positions for degree students, and in addition, ESL students do not have many free hours due to their busy schedule.
What payment methods are available for ESL courses?
This depends on the English institution and the payment methods that they accept. Normally, they ask for an initial fee that often covers the shipping costs of the documents that they send, so you can apply for the F-1 student visa.
Which is the best neighborhood for living?
No neighborhood is better than other, since each one has its own characteristics and benefits. Moreover, it is still recommended living as close as possible to the English institute you select, and in that way, you can save both time and money.
11. Testimonials of international students
Texas is the ideal place if you want to experience pure American life and also be immerse in an international atmosphere. It is the place I chose to learn English and it was the best decision I have ever made. The Texans are very patriotic and there is also all the international students, so it was a very good mix to improve my English, get to know the pure culture of the United States, and also get to know the cultures of the other students' countries. I achieved the fluency I needed for my studies, and expanded my mind to new cultures.

I loved the culture of Texas. If you like music, Texas is your place. I loved all the activities I did here, the food, sports, the teams of American football, basketball, etc. In the classes we were learning the culture of Texas as well as the countries of my classmates and that not only helped me improve my level of English, but also to understand how everything worked in Texas. I was able to attend music festivals, traditional fairs, among others, and that helped me a lot to improve my English. I completely recommend taking English courses in Texas.
12. Benefits of studying English in Texas
In the global world we live in, mastering the English language and having experience abroad is highly valued by companies and employers.
But the benefits are not only professional, as people who study abroad develop valuable skills such as competence in a new language, cultural exposure, tolerance, adaptability, leadership, and independence. All these skills are directly fostered by learning and living abroad.
Click on the screen to watch the video
Other popular destinations to study English abroad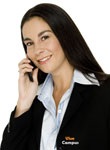 GET IN TOUCH WITH ONE OF OUR REPRESENTATIVES TO RECEIVE MORE INFORMATION ABOUT THE ENGLISH LANGUAGE PROGRAMS IN TEXAS
You can write the message in your language
Get a Quote / Contact Us
To request a quote, please complete the following form. If you don't know the dates yet, please provide an estimate.
Give us a Call
+1 310 341 4337