> English Courses in Australia
ENGLISH LANGUAGE COURSES IN AUSTRALIA
A COMPLETE GUIDE AND LIST OF THE BEST ENGLISH PROGRAMS FOR INTERNATIONAL STUDENTS IN AUSTRALIA IN 2023

Australia is one of the top destinations for learning and studying English as a second language (ESL). Australia has several English language schools, institutes, and prestigious universities that offer English classes.
Australia stands out for studying English over other countries, mainly because of the high standards English schools must have, which assures a program of great quality; for the overall safety of its cities; for being a multicultural society that welcomes international students; and for all the beautiful and exciting places you can visit in this country, such as national parks, golden sand beaches, fascinating museums, among others.
Language schools in Australia usually have different programs for different kinds of people and needs. Some focus on English courses for adults, including professionals and executives. Others focus on programs for teenagers or students currently in college. In addition to the English language program, you need to pay attention to the location, weather, and prestige of the language institute. Also, you should choose an English language course that best fits your budget and level. There are general English programs and specific courses in Australia: as Academic English, Business English, Communication English, Conversation English, Culture English, English for traveling, Intensive, Part-time, online, and English classes that prepare you for exams like the TOEFL, IELTS or TOEIC to name a few.
We suggest that you read this page and click on each language school you think is a good option. All universities and language institutes listed here offer English programs that allow you to apply for a student visa. Most of the programs are also available for citizens and residents in full-time or part-time options.
Common questions
Where to study English in Australia?
What is the best English language course in Australia?
What is the best city in Australia to study English?
Cheap and good English courses in Australia?
You will find the answer to these questions on this website and a complete list of English language schools available for international students and residents. Click on the specific language school or university to get more information. You will find more details about the programs on those pages, helpful resources, and tips as housing, reviews, comments, and testimonials. As a leading world agency in ViveCampus, we can guide you in all the steps to study English in Australia.
1. Best places to learn English in
Australia
English courses as a second language in top universities and institutions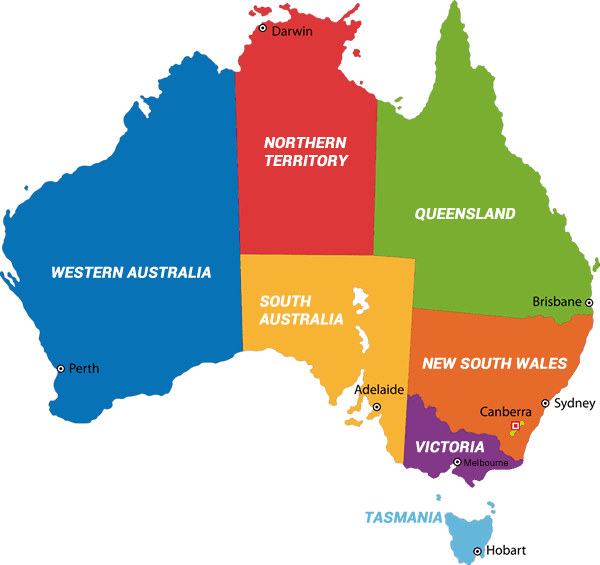 List of English Programs in Australia
Since the territory of Australia is so large, we divide the country into 8 states and territories
Click on each institution to get more information
List of English Language Schools in the state of New South Wales in Australia
List of English Language Schools in the state of Queensland in Australia
List of English Language Schools in the state of Victoria in Australia
Melbourne, Australia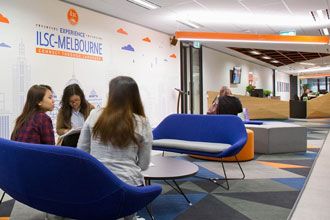 ILSC MELBOURNE
ILSC
Melbourne, Australia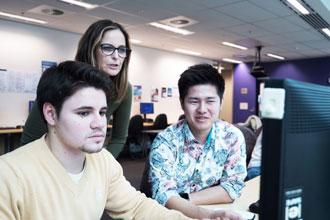 KAPLAN MELBOURNE
KAPLAN
List of English Language Schools in South Australia in Australia
Adelaide, Australia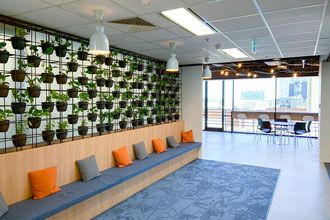 ILSC ADELAIDE
ILSC
Adelaide, Australia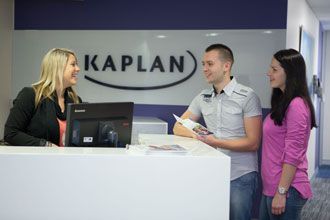 KAPLAN ADELAIDE
KAPLAN
List of English Language Schools in Western Australia in Australia
English courses in New South Wales
New South Wales was founded in 1788 and is Australia's oldest State. New South Wales is the most populous State in Australia and the majority of its inhabitants live along the coast. It has dense forests, alpine country, deserts, and golden-sand beaches and bays on its North Coast. The main city in New South Wales is Sydney, well known for the Opera House and the Harbour Bridge. *In order to simplified the map, we have included the Territory of Canberra inside NSW.
In New South Wales we can find the following cities:
Canberra
Wollongong
Newcastle
Lismore
English courses in Queensland
Queensland takes up about one-fifth of the area of Australia. Along its eastern coastline are fertile plains and river valleys. The major agricultural products are tropical fruits, beef and wool. Brisbane is now the fastest growing city. Just north of Brisbane are the beaches and coastal lakes of the Sunshine Coast, and to the south is the popular tourist destination of the Gold Coast.
In Queensland we can find the following cities:
Rockhampton
Toowoomba
Maroochydore
English courses in Victoria
Victoria was settled in 1834 and separated from New South Wales in 1851 at the time when gold was discovered. Its capital, Melbourne offers colonial and contemporary architecture, beautiful botanical gardens, excellent restaurants and a vibrant artistic community. Melbourne is also considered Australia's sporting capital. If you like trekking, Victoria's High Country offers some of the best mountain climbing on the continent.
In Victoria we can find the following cities:
English courses in South Australia
South Australia is the driest state in Australia. It receives less that 250mm of rain per year. However, the south-east corner has dry warm summers and cool wet winters. Along with rich fertile soil, this climate makes it ideal for growing wine. The main city of South Australia is Adelaide. Adelaide contains some of Australia's best-preserved Victorian architecture. This gracious city is surrounded by parkland and is home to 73% of South Australians.
In South Australia we can find the following cities:
English courses in Western Australia
Western Australia is the largest state in Australia. The capital, Perth is situated on the Swan River and has all the modern conveniences, while maintaining a friendly and relaxed feeling. White sandy beaches are only minutes from the city. The north of the state boasts a wide variety of attractions including gorges and national parks, the stunning beaches of Broome, and the friendly dolphins of Monkey Mia.
In Western Australia we can find the following cities:
2.
TOP SEVEN REASONS

TO STUDY ENGLISH IN AUSTRALIA

One of the best destination for international students in Australia
HIGH QUALITY OF THE PROGRAMS
In Australia, public and private institutions must meet high standards of quality and ethical practice, which takes into account issues such as: curriculum, qualifications of teaching staff and facilities including specialist equipment.
AUSTRALIA IS A WELCOMING COUNTRY
Australians are open, relaxed and friendly people, so international students usually find very comfortable living in Australia. Even though there are only 23 million people in Australia, it has the third highest number of International students in the world.
UNIVERSITY CAMPUSES IN AUSTRALIA
University campuses in Australia offer students first class facilities. The campus of the University of Sydney according to people, is one of the most beautiful University campuses in the world.
AUSTRALIA IS A SAFE COUNTRY
Australia has low crime rates, making this country a safe place to study and live.
A MULTICULTURAL SOCIETY
International students are readily accepted by other students, and teachers are experienced in teaching classes to students from many countries.
UNIQUE ENVIRONMENT AND EXCITING ACTIVITIES
Australia is a land of contrasts and adventure from beaches in summer to snow fields in winter, and from coastal rainforests to vast inland deserts. International students can experience exciting sporting activities such as, diving, surfing, and rock-climbing.
STUDY AND WORK IN AUSTRALIA
Australia as an English study destination is attractive for students since they are allowed to work while they are studying. Dependents of the students can also work.
3. Trends in
2023
In 2023, international students are looking for the following English language courses:
In 2023, Australia continues to be an appealing destination for international students pursuing English as a second language (ESL) studies. Its world-class educational institutions, diverse culture, and stunning natural landscapes make Australia a top choice. For those looking to study abroad and immerse themselves in the Australian way of life, several trends are enhancing the ESL experience in Australia.
A significant trend in Australian ESL education is the incorporation of experiential learning. Beyond traditional classroom teaching, Australian ESL schools are integrating real-world experiences into their curriculum. Students can engage in community volunteering, cultural excursions, and internships, allowing them to practice their English skills in authentic settings and immerse themselves in Australian culture.
Furthermore, the rise of specialized ESL programs tailored to students' specific needs and goals adds to the appeal of studying in Australia. Whether students are interested in business, academic preparation, or conversational fluency, Australia offers ESL courses to help them acquire the language skills necessary for their chosen field. These targeted programs ensure that students are well-prepared for their future endeavors.
Technology is playing an increasing role in ESL education in Australia. Virtual classrooms, interactive language apps, and online resources have become essential tools for ESL students. These technologies provide a more flexible and engaging learning experience, allowing students to practice their English skills at their own pace and receive instant feedback.
Australia's multicultural environment is another draw for international students. Many ESL programs in Australia include cultural exchange and language partner programs, giving students the opportunity to practice English with native speakers and learn about Australian culture from various perspectives. This enriching experience not only improves language skills but also fosters cross-cultural understanding and global perspectives.
One of the most appealing aspects of studying in Australia is the opportunity for international students to work while pursuing their studies. Australia's policies allow international students to gain valuable work experience while studying, helping them to practice their English skills in real-life settings and become more independent. The ability to study and work gives students a more well-rounded experience and better prepares them for their future careers.
Australia's strong commitment to student support is also noteworthy. Australian ESL institutions offer a wide range of services to help international students adapt to their new environment, such as orientation sessions, counseling services, and study skills workshops. This comprehensive support ensures a positive and successful ESL learning experience.
In conclusion, Australia remains an attractive destination for studying English as a second language in 2023. With trends such as experiential learning, specialized ESL programs, technology integration, a multicultural environment, and the opportunity to study and work, Australia is an excellent choice for international students. By studying and living in Australia, students can improve their English skills and enjoy a unique and unforgettable cultural experience.
4.
Requirements

to take an English Course in Australia

Some programs can have their own special requirements
Visa Requirements
Applying for a visa or authorization is needed for students who wish to enter Australia. Which one they need to enroll on English language studies depends on their nationality and the length of their stay. The different documents they can apply for are: Electronic Travel Authorization, eVisitor, Visitor Visa, Working Holiday Visa, and Student Visa.
The Electronic Travel Authorization, eVisitor and Visitor visa allow students to stay for up to three months, and there are different requirements, costs, and processing times. For instance, the Electronic Travel Authorization and eVisitor are available for students coming from certain countries, whereas Visitor Visas are available for any student.
Furthermore, the Working Holiday Visas are only available for those students that come from a list of countries and they must be between 18 and 30 years of age, although in some cases they may be up to 35 years old. This visa's duration is 17 weeks maximum.
Moreover, students may also apply for a Student Visa, valid for the entire length of their studies, up to 5 years. Some of the benefits of this type of visa is that students can work 40 hours every two weeks, or 20 hours per week, and bring dependents, such as their spouse and/or children. Some requirements of the Student Visa are that the center must be a registered institution, so a CoE (Confirmation of Enrolment) may be issued; the program they choose has to be an English Language Intensive Course of Overseas Students or ELICOS; and an OSHC health insurance is needed, which can be acquired from the institute you enroll at.
Finally, all visas and authorizations have general health and character requirements, and some students may need to provide their biometrics at a Visa Application Centre or an Australian Biometrics Collection Centre.
Check this website for more information regarding visas for studying English in Australia
Age Requirements
Another requirement that students need to keep in mind is a minimum age requirement, that institutions set between 16 and 19 years of age, although there is no maximum limit. However, some English centers offer English language programs for teenagers and children, which are specially prepared for them.
Proof of Sufficient Funds
Since studying and living abroad includes several expenses, students must show they have the minimum funds to cover their stay in Australia. The amount will vary depending on the visa they applied for and the amount of time they will stay in the country.
Additionally, paying the complete English course in advance or at least half of it is necessary, which will depend on the number of weeks you enrolled for.
Finally, such funds must be in your own account and you must have direct access to them, although you can have a family pay for your costs, provided they are close relatives and can show a proof of sufficient funds.
Minimum English Language Level
In most English courses, a minimum level of English is not required, since they offer different levels of education, including a beginner level. The level of English is measured during the orientation week or first day of classes with a placement test. Some institutions do not have basic English levels, so please ask us before applying for the course.
5.
Prices, dates and costs

of English courses in Australia 2023 - 2024

Explanation about main costs
The prices and dates of English courses in Australia vary depending mainly on the city, institution, methodology and number of hours per week of the specific English course.
To better compare prices, you need to have in mind that some institutions and universities include items not directly related to the course in the total price. These extra items may consider: accommodation, medical insurance, access to facilities, extra-program activities, events, books, among others.
If you want to take an English course in a country like Australia you should consider the associated costs. Many of these will depend specifically on the place chosen to take the course, but we will try to break down these costs as much as possible.
Main costs to consider if you want to study in Australia
ENGLISH PROGRAM
It will depend on the institution and the number of class hours per week. Please check each institution on our website for more details.
HEALTH INSURANCE
Adequate health insurance is a mandatory visa condition. Australia requires evidence of Overseas Student Health Cover (OSHC) to demonstrate that the student is adequately insured. The cost of the OSHC policy will depend on the level of cover that you choose; however, an estimation is about $45 Australian dollars per month. Often, the education provider will include the option to pay for health insurance in the enrolment fees and a CoE will indicate that the student has OSHC arranged.
BOOKS
It will depend on the institution, but generally you should spend approximately AUD$100 per level of English.
HOUSING
It will depend mainly on the city and the type of accommodation. It can vary between AUD$800 and AUD$1,800 per month for a single room.
FOOD
Some accommodation options include food, in others you can buy meal plans within the University residences. Consider a budget of at least AUD$500 a month in food.
VISA
All international students who take an intensive English course for more than 3 months must apply to the student visa.
TRANSPORTATION
The cost will depend on how far you are living. We suggest to live nearby to be able to walk or take public transportation. Buying a car is more complicated since you have to consider the cost of parking.
FLIGHT TICKETS
Air tickets are a considerable part of your budget, so we recommend browsing different travel websites to get the best price. Some of the most expensive times of the year to travel are holidays such as Christmas and New Year's Eve.
6. Who study English in Australia?
Students come from all over the world to learn English in Australia
English programs in Australia (ELICOS) usually have students from all five continents. The main reason for people is to improve the language for professional or academic reasons. Many of these students have taken English classes in their countries either during high school or university, but without achieving an advanced level. One of the main reasons of why students do not learn English in their countries is that it is very difficult to learn the language in a non-English speaking country and with a few hours of English classes per week.
Young Students
This group of young students, usually take English classes in Australia during summer or winter vacations in their respective institutions and Universities. If the student is under 18 years of age, they must have acceptable arrangements for their accommodation and welfare.
Young Professionals
This group consists of recent graduates of universities and professionals with few years of work who decide to study English in Australia. This group needs English for academic reasons if they wish to do postgraduate programs or for professional reasons.
Senior Professionals
This group is made up of professionals who realized that they need English in order to qualify for better positions and have better job opportunities. Some of them ask for permits in their jobs, others renounce or take advantage of the fact that they are out of work to improve their curriculum by learning English in Australia.
Residents
This group is made up of Australian residents or companions of people who were transferred to Australia. They need English to be able to communicate, find better jobs, understand television programs, among other everyday situations.
7. Photos about studying English in
Australia
Look some of the photos of the ESL programs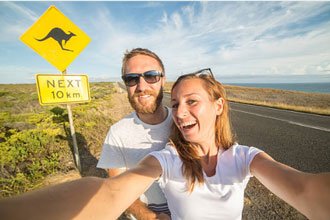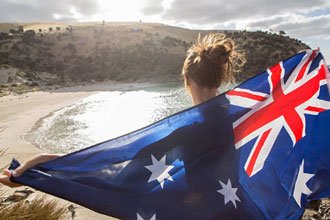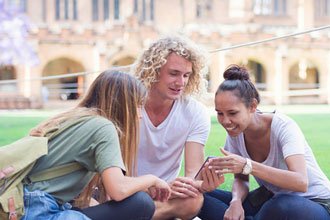 8. Videos about studying English in
Australia
Click to watch the videos
9. Information about
Australia
Australia is one of the least densely populated countries in the world. This is due to its small population and its large area of approximately 7.7 million square kilometres. Australians are among the most urbanized people in the world. For example, just over 60% of them live in the capital cities and about 20% live in Sydney. Also, around 80% of the inhabitants of each state and territory live within 100 km of their capital cities. The population of Australia is about 25 million people.
Australians pride themselves on their friendliness and cultural diversity. The population lives in a generally safe, friendly, sophisticated and harmonious society. Many ethnic groups are represented in Australia, making it one of the most culturally diverse countries in the world.
10. Frequently Asked Questions about studying English in
Australia
How does the process work to apply for a visa or permit to be allowed to study in Australia?
First, you need to make sure you have a valid passport, so you can begin gathering the mandatory documents for the visa or permit application. Afterwards, you must fill in an online form and for some people, extra information could be needed, such as passing a medical checkup or registering their biometrics. Later, you are informed if your application was approved, and you will be ready to being learning English in Australia. Click here for further information regarding visas and permits.
Which type accommodation can be found in Australia?
Housing is normally not included with the course fees, so you need to book something on your own. However, some English schools can offer accommodation in homestays or private student residences. Other options are renting a room or sharing an apartment with other people.
Can I work and study English at the same time?
Yes, student visas are granted with permission to work. As a result, the student visa holders (and their family members travelling with them) do not need to apply for permission to work separately once they arrive in Australia. A student visa permits the student to work up to 20 hours per week while their course is in session and unlimited hours while their course is not in session. Note: The student cannot undertake work until they have commenced their course in Australia. Students in a tourist visa are not allowed to work.
What is the best city to study English in Australia?
There is no single answer about which is the best city to study English. Our recommendation is that students look for a city where they feel comfortable. There are language schools and Universities that offer courses in large cities, others are located in smaller cities. If you have any questions, do not hesitate to contact us so we can help you take the best option based on your needs and budget.
What is the best Australian university or Language School to study English?
All the Australian universities and Language Schools that we represent offer high-quality English courses. We recommend that you to analyze the place where you would like to live first, then you can think about the type of program and the cost. If you have any questions, do not hesitate to contact us so we can help you.
Do universities offer scholarships to study English in Australia?
No scholarships are awarded to foreign students of English language in Australia.
How can I pay for the English course?
Normally, you can make an online credit card payment or a wire transfer. Moreover, depending on the length of your studies, you might need to pay the complete tuition fee in advance, or part of it, if you will study more than 26 weeks. We'll guide you through this process.
Do I need to be a university student in my country to take an English course in an Australian university?
No, English courses for adults in Australian universities can be taken by anyone. It is not necessary that you are currently studying or working in your country. There are college students who take an English course during their vacation, others ask for permission in their jobs or simply take an English course in their free time to improve their resumes, careers and lives.
Is there an age limit for taking an English course abroad?
Since these English courses are for adults, universities have a minimum age limit that is usually 17 or 19 years old. There is no maximum age limit. It's never too late to learn a new language. Some University and Language schools offer English courses and Summer camps for children and teenagers.
11. Testimonials of international students
Studying an English course in Australia allowed me to study English and work at the same time. When you study for more than 3 months, you can apply for a study visa. With this visa you can work part time, which is what I did and it helped me in part to pay for my studies. Although I already had a slight knowledge of the language, the English classes helped me to speak English fluently. Australia has an excellent educational system and the classes were cheaper than in other countries so I completely recommend learning English in Australia.

I am tremendously grateful to have studied English in Australia. The country is incredible and it is very easy to move from one place to another. Not only I learned English but I also created friendships with people from many countries and with whom I continue to practice the language from time to time. Australians are super friendly with international students, so even though I spoke very little English in the beginning, Australians took the time to try to understand me. In addition, the country is very safe, there are many cities that you can visit, and Australians are the best. I recommend that you go to study English in Australia!
12. Benefits of studying English in Australia
In the global world we live in, mastering the English language and having experience abroad is highly valued by companies and employers.
But the benefits are not only professional, as people who study abroad develop valuable skills such as competence in a new language, cultural exposure, tolerance, adaptability, leadership, and independence. All these skills are directly fostered by learning and living abroad.
Click on the screen to watch the video
Other popular destinations to study English abroad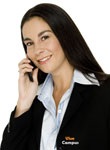 GET IN TOUCH WITH ONE OF OUR REPRESENTATIVES TO RECEIVE MORE INFORMATION ABOUT THE ENGLISH LANGUAGE PROGRAMS IN AUSTRALIA
You can write the message in your language
Get a Quote / Contact Us
To request a quote, please complete the following form. If you don't know the dates yet, please provide an estimate.
Give us a Call
+1 310 341 4337