STUDY ABROAD AT PRESTIGIOUS UNIVERSITIES AND LANGUAGE SCHOOLS
Most popular programs in 2023 are: English Courses, Business Certificates, Pathway, and Undergraduate programs. Click the links below to check the destinations and programs available for international students.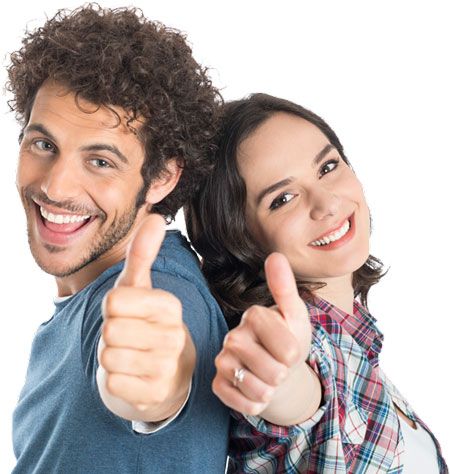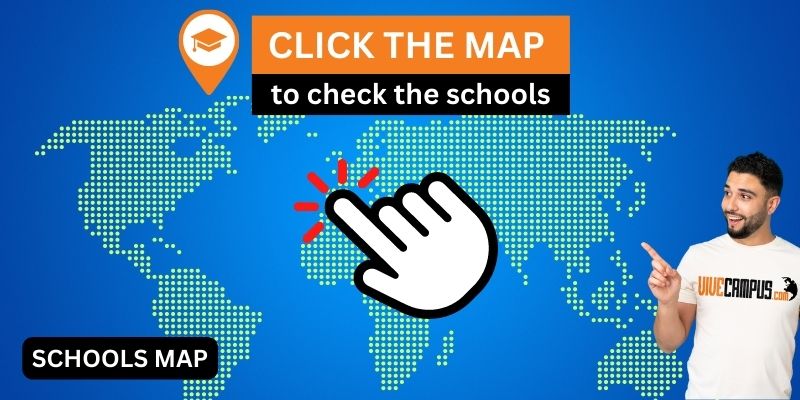 WE ARE
VIVECAMPUS
Leader in Study Abroad Programs
ViveCampus

is the leading agency representing educational institutions globally

Present in several countries, ViveCampus.com officially represents hundreds of programs available to international students. We help you for free throughout the registration process. We promote programs as English courses, diplomas, pathway for international students, undergraduate and postgraduate courses in Australia, Canada, the United States, England, Ireland, New Zealand, and other destinations. On our website, you can find information about studying abroad in 2023 - 2024.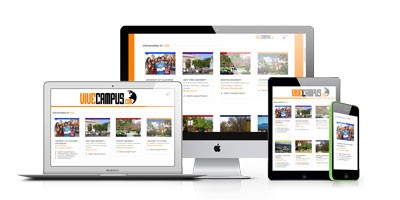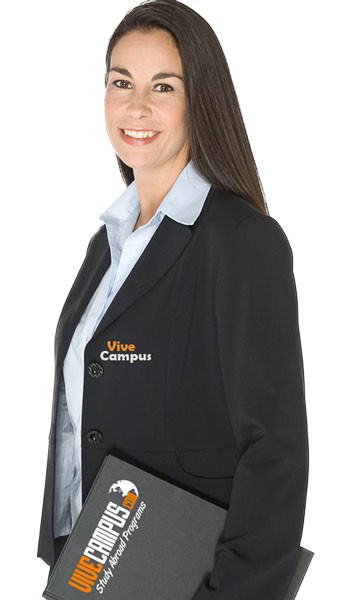 ViveCampus is the link between students and prestigious universities and institutions
We have an agreement with the Universities, therefore ViveCampus does not charge the students for the service. All payments are made directly by the student to the Universities.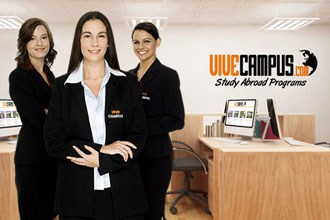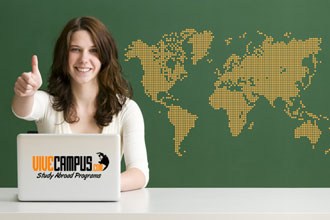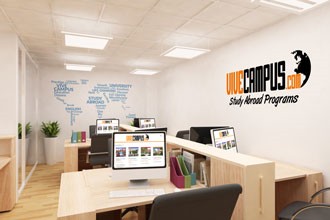 OUR SERVICE
ViveCampus is the link between students and prestigious Universities. We guide you throughout the entire enrollment process.
NO COMMISSION
ViveCampus has an agreement with the Universities; therefore, ViveCampus does not charge the students for the service. All payments are made to the Universities and institutions through the application.
WE UNDERSTAND THE NEEDS OF THE STUDENTS
Most of the ViveCampus team has studied abroad. Therefore we understand the needs and concerns regarding studying in a foreign country.
SEVERAL YEARS OF EXPERIENCE
ViveCampus has international accreditations as a member of NAFSA, ICEF, EnglishUSA, QEAC, among others.
STUDENT VISA
Most programs require a student visa to study abroad. We advise students in the process.
QUALITY OF PROGRAMS
The Universities and programs promoted by ViveCampus are all well known world wide.
MAIN DESTINATIONS TO STUDY ENGLISH ABROAD
Click on each country to see the programs available for international students.
SOME OF THE MOST POPULAR PROGRAMS ABROAD
Check each country for the complete list of programs available
TESTIMONIALS
Learn about the experience of some of the students who have completed a program abroad

I didn't stop to meet new people from different countries. It's amazing when you can connect with people around the world. I had never imagined that I could speak in English; however, I haven't stopped since then. Thank you, ViveCampus, for helping me.

Taking a Certificate Program in Marketing abroad was the best decision of my life. I met amazing people, obtained a diploma from a great university, and did a lot of networking. I recommend Vive Campus for all the people who are looking for an experience abroad. They helped me since I sent the first email until I was seated in class. It is like VIP service, and the best is free.

I recommend 100% the English Programs, the teachers, and the programs' high quality make you obtain your goals. ViveCampus was an important factor in the process of deciding, enrolling, the student visa, and even housing. They were always nice to answer all my questions.

I spent two incredible months studying abroad. The University and Life experience were excellent. I met people from all over the world with a culture that was completely different from mine. I had the chance to visit California and learn English at the same time. Thank you to ViveCampus for arranging everything.

Thank you, ViveCampus, for the amazing service that you offer. I will recommend ViveCampus to all my friends who want to study in the US.

If you want to improve your career and have a great experience as I did, contact vivecampus.com . They will help you to follow your dreams.
FREQUENTLY ASKED QUESTIONS ABOUT STUDYING ABROAD
We understand that studying abroad is a big decision, and we are here to help you with the entire process. We will make sure that your application to specific international programs is correct, and we will guide and advise you with detailed information about the programs before making your decision.
Where to study English abroad?
There are many places to study English abroad. The decision is personal, and we at ViveCampus want to give you the most information about a wide variety of options, so your choices are made easier. All the institutions mentioned on this site are first-class language schools ensuring that your English courses will be of high academic quality.
Why is it better to study English abroad?
Studying English abroad will allow you to practice English both inside and outside the classroom. During class time, you will academically learn English, with teachers who will help you achieve your goal of understanding, writing, and speaking in English. Outside class hours, you can continue practicing English in everyday situations, interacting with local people that will allow you to improve your accent and pronunciation.
What is the best country to study English?
The most popular countries to study an English course are the United States, Canada, England, Australia, and New Zealand. There is no exact answer on which country is best for studying English, and each country will give you a unique experience.
Where is the best city to study English?
There is no single answer as to where is the best city to study English. Our recommendation is for students to look for a city where they feel comfortable. Some universities offer English courses in large cities, and others are located in smaller towns, which are usually cities that operate around the university. If you have any questions, do not hesitate to contact us to help you decide what country or city is the best to study English, in your specific case.
Which is the best university to study English?
All the universities we represent officially offer high-quality English courses. We recommend that you analyze the place where you would like to live first, then you can also analyze the type of program and the cost. If you have any questions, do not hesitate to contact us so we can help you.
We are a worldwide agency that represents high-quality educational programs. ViveCampus is a top agency contracted by prestigious universities to represent their programs for international students. There is no extra cost to students in the registration process. We will help you for free, and you make all payments directly to the universities.
Do you have an agent or representative in my country who can help me?
We have helped more than a thousand students from Spain, Japan, South Korea, China, Chile, France, Brazil, Italy, Turkey, to mention a few. The best way to contact ViveCampus is through email or phone. Since all the payments are made directly to the universities, we can help you gather all the application documents, make sure that everything is correct, and answer your questions online.
Do I need a student visa to take an English or Diploma course?
The requirements for studying abroad vary according to the country to which you are applying. Usually, if the program of study is full-time, you will need a student visa. We will guide you through the entire visa process to avoid any issues or delays.
How can I pay for the English course abroad?
Payment processes for English courses vary according to the university. Commonly, universities request an initial application fee payment to begin with, the registration process. This application fee usually covers the acceptance package sent by certified mail to the student's country. Full payment of the English course is usually paid upon arrival at the university. The payment method preferred by the universities is by credit card. We will guide you through this process.
Do universities offer scholarships to study English abroad?
Universities do not offer scholarships for students who are applying only to an English course.
Can I work and study English at the same time?
Be able to work while studying depends on the country where you are learning English. Students are usually allowed to work within college campuses for a maximum number of hours per week. Part of the application process for English programs and other studies abroad programs is proving financial solvency. Another factor to keep in mind is that intensive English courses do not leave many free hours to work.
Do I need to be a university student in my country to take an English course in a foreign university?
No, English courses for adults in foreign universities can be taken by anyone. You don't need to be currently studying or working in your country. There are college students who take an English course during their vacation. Others ask for permission in their jobs or take an English course in their free time to improve their resumes, careers, and lives.
Is there an age limit for taking an English course abroad?
Since these English courses are for adults, universities have a minimum age limit, usually 17 or 18 years old. There is no maximum age limit. It's never too late to learn a new language.
Do I receive a certificate or diploma after finishing an English program at the university?
Yes, at the end of an English course at a university you will receive a certificate. The certificate shows your name, the university's name, date, and most come with the university seal. You will be able to add it to your resume.
What is a Certificate Program or Diploma?
Certificate Programs consist of a sequence of courses related to a particular area such as General Business, Marketing, Filmmaking, Project Management, Sustainability, Journalism, etc. Each program is designed to help you achieve a certain level of knowledge and aptitude. At the end of the program, you will receive a diploma with the university seal.
GET A QUOTE - CONTACT US
Fill the form below, and a representative will be in touch with you.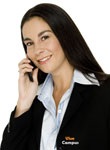 GET A QUOTE AND THE BROCHURE IN PDF
Get in touch with one of our representatives to receive more information.
Get a Quote / Contact Us
To request a quote, please complete the following form. If you don't know the dates yet, please provide an estimate.
Give us a Call
+1 310 341 4337