ENGLISH LANGUAGE COURSES IN MELBOURNE, AUSTRALIA:
A COMPLETE GUIDE AND LIST OF THE BEST ENGLISH PROGRAMS FOR INTERNATIONAL STUDENTS IN THE CITY OF MELBOURNE IN 2023

Melbourne is one of the top destinations for learning and studying English as a second language (ESL). The city of Melbourne has several English language schools, institutes, and prestigious universities that offer English classes.
Melbourne stands out for studying English over other cities, mainly because it's the capital and biggest city in the state of Victoria, and perhaps famous for being the second city of Australia and Oceania in terms of population. Like many Australian cities, it has a great diversity, which means you can learn from other people's cultures, you can network with professionals from a wide variety of industries, you can visit tons of touristic places, and obviously, learn English at excelling institutions. So, as you can see, you won't regret choosing this incredible location for enhancing your language skills and improving your career abroad.
The city of Melbourne has English programs for all ages and budgets. We suggest you read this page and click on each language school you think is a good option. All universities and language institutes listed here offer English programs that allow you to apply for a student visa. Most of the programs are also available for citizens and residents in full-time or part-time options.
The most common programs are "General English" or "Academic English Programs", which allow you to improve your English level for academic or professional purposes.
Common questions
Where to study English in Melbourne, Australia?
What is the best English language course in Melbourne?
How can I study English in Melbourne?
English programs near Melbourne?
Cheap and good English courses in Melbourne?
You will find the answer to these questions on this website and a complete list of English language schools available for international students and residents. Click on the specific language school or university to get more information. You will find more details about the programs on those pages, helpful resources, and tips as housing, reviews, comments, and testimonials. As a leading world agency in ViveCampus, we can guide you in all the steps to study English in Melbourne, Australia.
1. Best places to learn English in
Melbourne

, Australia

English courses as a second language in top universities and institutions
Melbourne is Australia's second biggest city and the capital for Victoria. It has a big population from diverse origins, so apart from improving your English or network with professional from other areas, you can also learn about other cultures and broaden your knowledge about the world. It is located right next to the sea, so you can enjoy great views and visit wonderful beaches. Moreover, it's home to many of Australia's most famous tourist attractions, such as the Melbourne Cricket Ground, the National Gallery of Victoria and the World Heritage-listed Royal Exhibition Building.
In Melbourne and surroundings we can find the following places:
Western Melbourne
Brimbank Melton
Hume Moreland
North Eastern Melbourne
Outer Eastern Melbourne
Inner Eastern Melbourne
Southern Melbourne
Bayside Peninsula
List of English Language Schools in Melbourne:
Melbourne, Australia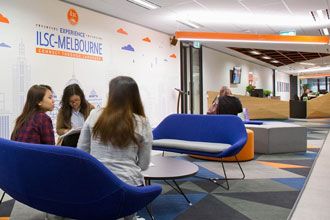 ILSC MELBOURNE
ILSC
Melbourne, Australia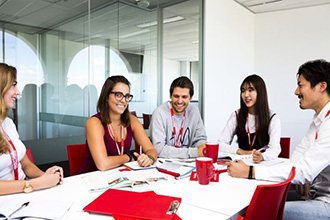 BROWNS MELBOURNE
BROWNS
Melbourne, Australia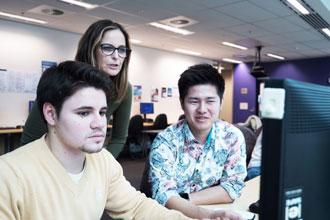 KAPLAN MELBOURNE
KAPLAN
2.
TOP SEVEN REASONS

TO STUDY ENGLISH IN MELBOURNE

One of the best destination for international students in Australia
AN IMPORTANT NUMBER OF INSTITUTIONS TO STUDY ENGLISH IN MELBOURNE
In Melbourne you'll find a wide variety of great institutions where you can study English, to begin learning from the first day you arrive.
ADDITIONAL SERVICES AND GREAT FACILITIES FOR A BETTER LEARNING EXPERIENCE
Apart from the quality of the ESL institutions you can find in Melbourne, they also offer fantastic student services and top-quality facilities, including after school activities, student clubs you can join, visits to local tourist attractions, access to sport facilities, among other things.
LEARN INSIDE AND OUTSIDE CLASSES IN MELBOURNE
By studying abroad in Melbourne, you'll have the opportunity to not only practice your English inside the classroom, but also experience the language in real life, while you live in and explore the city.
LOTS OF NETWORKING OPPORTUNITIES FOR EVERYONE
As one of the main cities in Australia and Oceania, professionals coming from all parts of the world meet in Melbourne, so obviously, you can network with them in a fantastic environment.
A DIVERSE CITY WHERE YOU CAN EXPAND YOUR VIEW OF THE WORLD
Melbourne is a city of contrasts because those living there have come from different parts of the world. Therefore, you'll get to know new cultures, customs, cuisines, traditions, and meet new friends from other countries.
ENJOY NEVER-ENDING FUN IN MELBOURNE
Melbourne is a massive metropolitan area where you can find lots of tourist attractions and activities you'll enjoy, so you can be sure that you'll never forget your time there.
A WIDE VARIETY OF TOURIST ATTRACTIONS
In Melbourne you can find a wide variety of tourist attractions you can visit during your free time, which include great spots such as: Federation Square, the Royal Botanic Gardens, the Melbourne Cricket Ground and the National Sports Museum, the Southbank and the Arts Centre Melbourne, the National Gallery of Victoria, Eureka Tower, Arcades and Laneways, the Melbourne Museum and Royal Exhibition Building, the Melbourne Zoo, the Docklands area, Queen Victoria Market, the Parliament House, the Immigration Museum, among others fascinating locations.
3. Trends in
2023
In 2023, international students are looking for the following English language courses:
In 2023, Australia continues to be an appealing destination for international students pursuing English as a second language (ESL) studies. Its world-class educational institutions, diverse culture, and stunning natural landscapes make Australia a top choice. For those looking to study abroad and immerse themselves in the Australian way of life, several trends are enhancing the ESL experience in Australia.
A significant trend in Australian ESL education is the incorporation of experiential learning. Beyond traditional classroom teaching, Australian ESL schools are integrating real-world experiences into their curriculum. Students can engage in community volunteering, cultural excursions, and internships, allowing them to practice their English skills in authentic settings and immerse themselves in Australian culture.
Furthermore, the rise of specialized ESL programs tailored to students' specific needs and goals adds to the appeal of studying in Australia. Whether students are interested in business, academic preparation, or conversational fluency, Australia offers ESL courses to help them acquire the language skills necessary for their chosen field. These targeted programs ensure that students are well-prepared for their future endeavors.
Technology is playing an increasing role in ESL education in Australia. Virtual classrooms, interactive language apps, and online resources have become essential tools for ESL students. These technologies provide a more flexible and engaging learning experience, allowing students to practice their English skills at their own pace and receive instant feedback.
Australia's multicultural environment is another draw for international students. Many ESL programs in Australia include cultural exchange and language partner programs, giving students the opportunity to practice English with native speakers and learn about Australian culture from various perspectives. This enriching experience not only improves language skills but also fosters cross-cultural understanding and global perspectives.
One of the most appealing aspects of studying in Australia is the opportunity for international students to work while pursuing their studies. Australia's policies allow international students to gain valuable work experience while studying, helping them to practice their English skills in real-life settings and become more independent. The ability to study and work gives students a more well-rounded experience and better prepares them for their future careers.
Australia's strong commitment to student support is also noteworthy. Australian ESL institutions offer a wide range of services to help international students adapt to their new environment, such as orientation sessions, counseling services, and study skills workshops. This comprehensive support ensures a positive and successful ESL learning experience.
In conclusion, Australia remains an attractive destination for studying English as a second language in 2023. With trends such as experiential learning, specialized ESL programs, technology integration, a multicultural environment, and the opportunity to study and work, Australia is an excellent choice for international students. By studying and living in Australia, students can improve their English skills and enjoy a unique and unforgettable cultural experience.
4.
Requirements

to take an English Course in Melbourne, Australia

Some programs can have their own special requirements
Visa Requirements
To gain entry into Australia and learn English in Melbourne, you must have some kind of visa or authorization that allows you to enter and study in Australia. Depending on your nationality and the amount of time you wish to study and stay in Australia, you might want to apply for: an Electronic Travel Authority, an eVisitor, a Visitor Visa, a Working Holiday Visa, or a Student Visa.
The Electronic Travel Authority, the eVisitor and the Visitor Visa let you to study up to three months in Australia and have different requirements. For example, only people from certain countries may apply for the first two, while the Visitor Visa is available to all nationalities. Additionally, other differences include application requirements, costs, and processing times.
The Working Holiday Visa is available for citizens from certain countries and for those between 18 and 30 years of age, or 35 in some cases; and it allows studying for up to 17 weeks.
The Student Visa is valid for up to 5 years, but it lasts as much as the duration of your program. Moreover, it allows you to work part time up to 40 weeks every two weeks and take with you your spouse and/or children as dependents. The school you apply for must be registered, be able to issue a CoE (Confirmation of Enrolment), and the course must be an English Language Intensive Course for Overseas Students (ELICOS). You must also have an OSHC health insurance, which English schools are able to arrange for you.
Finally, for all visas and authorizations you must meet certain health and character requirements and, in some cases, give your biometrics at a Visa Application Centre or an Australian Biometrics Collection Centre. You can learn more about visas by visiting this website of the Australian government.
Age Requirements
English language courses at the different institutions you'll find in Melbourne are aimed at adult students, so students need to meet a minimum age requirement in order to be applicable for an English program. This age is usually between 16 and 18 years old, with no maximum limit. However, in certain cases, English language schools may offer programs for teenagers and children, which have activities and English lessons designed for their age.
Proof of Sufficient Funds
When you apply for a Visitor Visa, a Working Holiday Visa, or a Student Visa, you must show proof of sufficient funds to cover all expenses while you stay and study in Melbourne, Australia. The amount of money will vary depending on the type of visa and for how much you plan to stay in Australia. You must pay part of the tuition fee or the complete tuition fee depending on each case, and show you have enough money for the air tickets, your stay, and whatever remaining fees that may be left of your tuition fee. Finally, you must have direct access to these funds, and they must be in an account belonging to you or a sponsor, in case someone else will cover your expenses. This person must be a close relative.
Minimum English Language Level
For English language courses in Melbourne, you must meet a minimum English proficiency level requirement, which varies according to each program. There are usually courses for different students, from beginners to advanced learners, so in many cases you only need a basic level of English. How much you know and what level is best for you is determined with a placement test you take before or after you arrive in the school. Finally, if you want to enroll on an intermediate or advanced English program, in some cases you must show proof of your proficiency, usually by sending the results of an English language proficiency test, such as TOEFL, IELTS, or Cambridge in some cases.
5.
Prices, dates and costs

of English courses in Melbourne 2023 - 2024

Explanation about main costs
You'll most likely find differences in terms of prices and dates for the English language courses in Melbourne, as they vary based on each institution and program.
In terms of your budget, you should keep in mind that there could be extra costs that may be applied to the course's final price. Some of them are the cost of housing, OSHC health insurance, access to facilities and student services, after school activities and trips, and class materials.
You can read down below some further information about extra items you must keep in mind while you prepare your final budget.
Main costs to consider if you want to study in Melbourne, Australia
ENGLISH PROGRAM
As you might already think, the cost of the English language course will change depending on each school and the course you choose. Another factor is the number of weeks you'll be studying. For example, a specialized program could be more expensive than a regular English program, while a full-time program is more expensive than one with a part-time schedule.
HEALTH INSURANCE
For the Student Visa, it's mandatory to have an OSHC insurance, which covers health costs while studying in Australia. This can be arranged by the school or you can obtain it from an authorized health insurance company. Additionally, the Australian government recommends having travel health insurance if you're not on a Student Visa or even if you're covered by OSHC, as it only covers you while you stay in Australia, and not while you're in transit between countries.
BOOKS
Study materials such as books may or may not be included in the tuition fee. This will vary according to each school and program.
HOUSING
As a big metropolis, you'll find a wide variety of different prices in Melbourne. That's why the amount of money you'll spend on housing depends on where you stay and for how long you plan to stay. For instance, a furnished studio apartment of 45m2 costs around AUD $1400 a month, in a non-expensive area of the city. Other less expensive options could be staying at a student residence, a shared room or apartment, or staying in a homestay with a local family.
FOOD
Food expenses vary according to where you eat. Sometimes you might find housing options that include food, or you may even prefer to eat out or cook at home. For reference, a fast food meal costs around AUD $12, and a basic lunch menu in the business district costs about AUD $18.
VISA
Electronic Travel Authorization: Online Application Service Charge. eVisitor: free of charge. Visitor Visa: standard fee. Working Holiday Visa: standard fee. Student Visa standard fee for the main student, for partners, and for each dependent child.
TRANSPORTATION
Living close to the English language school is the best option to save money in commuting, as you'll be able to ride public transportation (buses, trams, trains) or even walk or ride a bike if you live closer.
FLIGHT TICKETS
As usual, the cost of this item depends on the fly route, the time of the year, the airline, and the class you pick. Our recommendation is to look for good offers on the internet. Some of the most expensive dates to travel are certain holidays, such as Christmas and New Year's Eve. You can find offer on other dates.
6. Who study English in Melbourne, Australia?
Students come from all over the world to learn English in Melbourne
Melbourne is a fantastic place to learn English and meet new friends and acquaintances to further expand your professional network, and that's the reason why students from all over the world go all the time to study an English language program there. This decision is based on the fact that they want to improve their academic and professional opportunities for the future, by enrolling on outstanding schools and putting into practice their skills in real-life situations, in contrast to learning the language in their countries, where they don't get to speak in English every day.
Young Students
Young students are normally in high school or college and wish to learn English in an English-speaking country for a better academic and professional future careers. Their favorite season to travel to Melbourne is normally during their summer or winter vacations.
Young Professionals
These are people fresh out of college, motivated mostly by the desire to enhance their careers by acquiring a useful skill such as speaking and using English with complete fluency. This is a perfect opportunity to open new doors to higher job positions or even studying a graduate program abroad.
Senior Professionals
Senior professionals are more experienced and have higher job positions. This is why speaking English is mandatory for them and they're compelled to enroll on courses abroad.
Residents
These are normally temporary or permanent residents in Melbourne, Australia. Therefore, they want to improve their English to be able to interact with other people during their day-to-day activities and being capable of working in a country where English at work is mandatory.
7. Photos about studying English in
Melbourne

, Australia

Look some of the photos of the ESL programs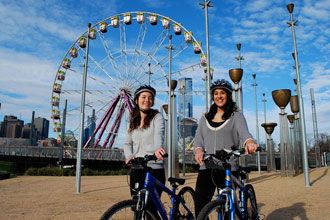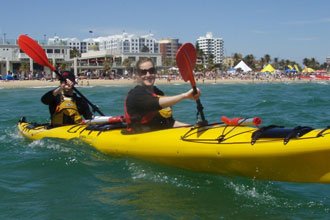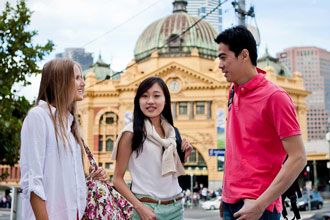 8. Videos about studying English in
Melbourne

, Australia

Click to watch the videos
9. Information about
Melbourne, Australia
Established in 1835, Melbourne is Australia's second biggest city and one of the most important economical hubs in Oceania. It began as a small settlement, which had been populated by indigenous peoples since prehistoric times, and later became an important city, partially thanks to the 1850's Victorian Gold Rush, which attracted a large amount of people to this location. As is the case with many Australian cities, Melbourne is incredibly diverse, since its inhabitants come from all parts of the world, especially from Asia and Europe, making it an incredible city to learn about other cultures and interact with people from all over the planet.
Apart from being an important city in Victoria and Australia in general, Melbourne is famous for being a great place for both tourists and students. It has tons of tourist attractions, you can enjoy the wonderful views of the Bass Strait, visit national parks, the beautiful outdoors, and enjoy many of the fun activities that take place all year around.
While visiting Melbourne you must definitely visit some of the following tourist spots:
Federation Square
The Royal Botanic Gardens
The Melbourne Cricket Ground and the National Sports Museum
The Southbank and the Arts Centre Melbourne
The National Gallery of Victoria
Eureka Tower
Arcades and Laneways
The Melbourne Museum and Royal Exhibition Building
The Melbourne Zoo
The Docklands Area
Queen Victoria Market
The Parliament House
The Immigration Museum
10. Frequently Asked Questions about studying English in
Melbourne
How does the application process work to obtain a visa or permit to study English in Melbourne, Australia?
You start by obtaining a valid passport, if you don't have one yet, and gathering the different documents needed for your specific visa or permit. Afterwards, you complete the online application, after which some additional information might be requested, such as a medical checkup or giving your biometrics. Finally, you receive a confirmation of whether your application has been accepted and you can begin studying English in Australia. For further information about visas and permits, check this website of the Australian government.
What housing is there available in Melbourne?
Housing is most likely not included in the final fees, although in some cases the school you enroll on might be able to arrange it for you. Some of the options you'll find in Melbourne include shared rooms, shared apartments, staying at a residence, or with a local family at a homestay.
Can I work while studying in Melbourne?
Yes, you may work part time, 40 hours every two weeks, if you hold a Student Visa, or more time if you have a Working Holiday Visa. Working is not allowed for those on a different kind of visa or permit.
Where can I learn English in Melbourne?
There are several English language schools in Melbourne where you can study. Check our website for a complete list.
Which are the best English language schools in Melbourne?
You'll live different experiences in different language schools, and therefore it's hard to compare one with the other and say which one is better. For example, schools have different starting dates, schedules, contents, facilities, prices, and specialized courses; so, it all depends on what fits your needs and goals the best. To know more about the different options you can find in Melbourne, check our website.
Are there any scholarships to enroll on English programs in Melbourne?
No scholarships are offered for ESL programs. However, English schools could offer special discounts for international students.
What options do I have to pay for the English program? How does the process work?
According to each institution, you may be able to pay by wire transfer, credit card payment, or both. Moreover, depending on the program's duration, you may have to pay the tuition fee in advance, or you may be able to pay half in advance and the other part afterwards, if you study for more than 26 weeks. Extra costs, such as OSHC costs, are always paid in advance.
I'm not a student. Can I still apply for an English course in Melbourne?
Yes, you can still apply for an English course, as there's no need for you to be a student currently. You only need to make sure you meet the minimum requirements of the program you wish to enroll on, and you'll be alright.
Is there an age limit to enroll on English courses in Melbourne?
Yes, there's a minimum age limit of around 16 to 18 years of age for English courses in Melbourne, as they are for adult students mostly. Nonetheless, schools also have special programs for students under that limit.
What places are a must-visit in Melbourne?
Some tourist attractions you can't miss in Melbourne are:

Federation Square, The Royal Botanic Gardens, The Melbourne Cricket Ground and the National Sports Museum, The Southbank and the Arts Centre Melbourne, The National Gallery of Victoria, Eureka Tower, Arcades and Laneways, The Melbourne Museum and Royal Exhibition Building, The Melbourne Zoo, The Docklands area, Queen Victoria Market, The Parliament House, and The Immigration Museum.
11. Testimonials of international students
I recommend studying and living in Melbourne. There are many international students, and it is easy to find a job while learning English. If you like good gastronomy and art, Melbourne is one that you will love. In its alleys, you will find restaurants with dishes from all over the world, cozy cafes, and lively bars. Cultural events are happening throughout the year.

I went to Melbourne with my sister. We spend the whole day practicing English inside and outside the classes. Melbourne and Australia have everything we were looking for. We worked in a bar three times a week, and we improved our English a lot while working there. I loved the mix of modern buildings and the European feel that the city has. It also has four well-defined seasons of the year to enjoy the city at any time you go.
12. Benefits of studying English Abroad in Melbourne
In the global world we live in, mastering the English language and having experience abroad is highly valued by companies and employers.
But the benefits are not only professional, as people who study abroad develop valuable skills such as competence in a new language, cultural exposure, tolerance, adaptability, leadership, and independence. All these skills are directly fostered by learning and living abroad.
Click on the screen to watch the video
Other popular destinations to study English abroad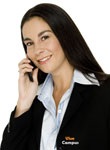 GET IN TOUCH WITH ONE OF OUR REPRESENTATIVES TO RECEIVE MORE INFORMATION ABOUT THE ENGLISH LANGUAGE PROGRAMS IN MELBOURNE
You can write the message in your language
Get a Quote / Contact Us
To request a quote, please complete the following form. If you don't know the dates yet, please provide an estimate.
Give us a call
+1 310 341 4337